ZC-1A PENETRATION RESISTANCE METER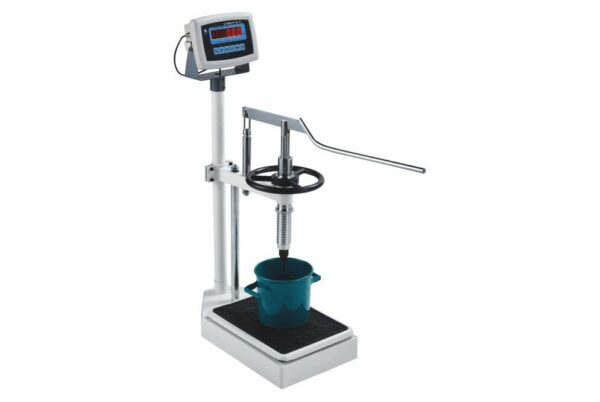 ZC-1A PENETRATION RESISTANCE METER
ZC-1A PENETRATION RESISTANCE METER
The concrete penetration resistance meter mainly uses the manual penetration resistance method to determine the concrete setting time
Lightweight and beautiful appearance design
It uses lever theory to read surveying pin force by meter,which gives a very convenient and correct testing.
The concrete penetration resistance meter mainly uses the manual penetration resistance method to determine the concrete setting time. It is suitable for all kinds of cement, admixtures and different concrete mix ratios, concrete mixes under different temperature conditions, and the test of setting time.
The product meets the requirements of GB/T50080 and JTJ053 of the Ministry of Communications.
| | |
| --- | --- |
| Model | ZC-1A |
| Capacity | 1500N |
| Division | 10N |
| Platform size | 370x270mm |
| Net weight | 17.3kg |
| Penetration needle | 100mm²,50 mm²,20 mm² |
| Power supply | 220V/50Hz |